Talks at Brooklyn.js and Queens.js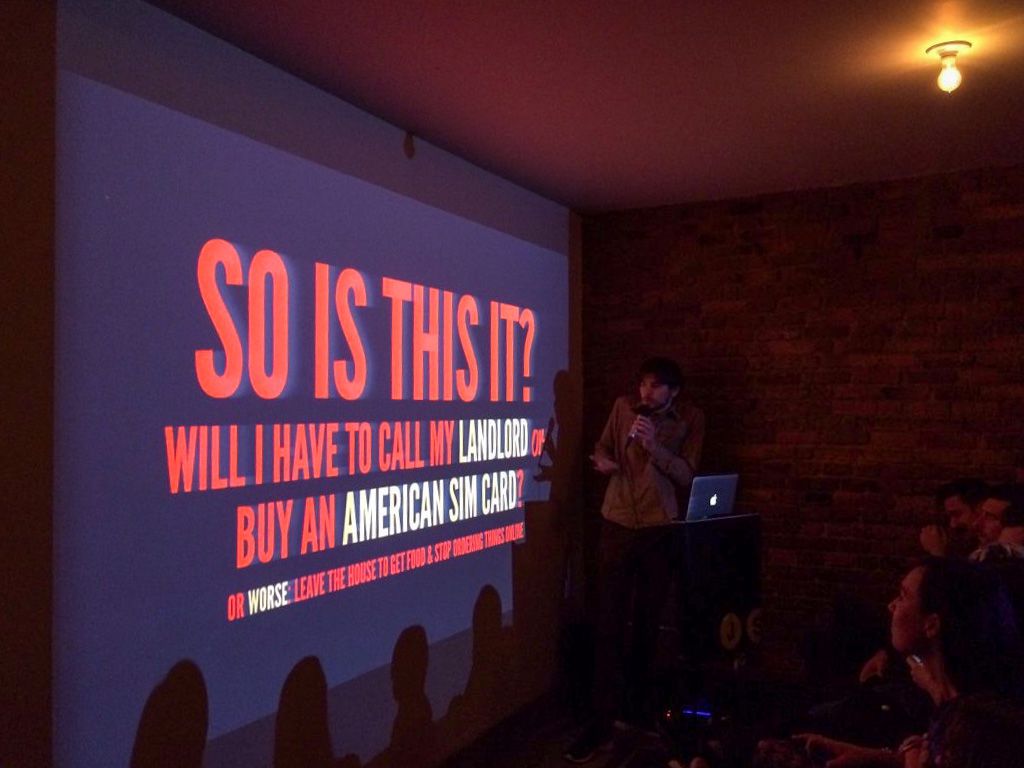 Gave a fun 10-minute talk yesterday at Brooklyn.js about how I've fixed a broken intercom in my building by making a chat bot.
Video: youtu.be/CvorlYi4L_c
Slides: bit.ly/mrrudolf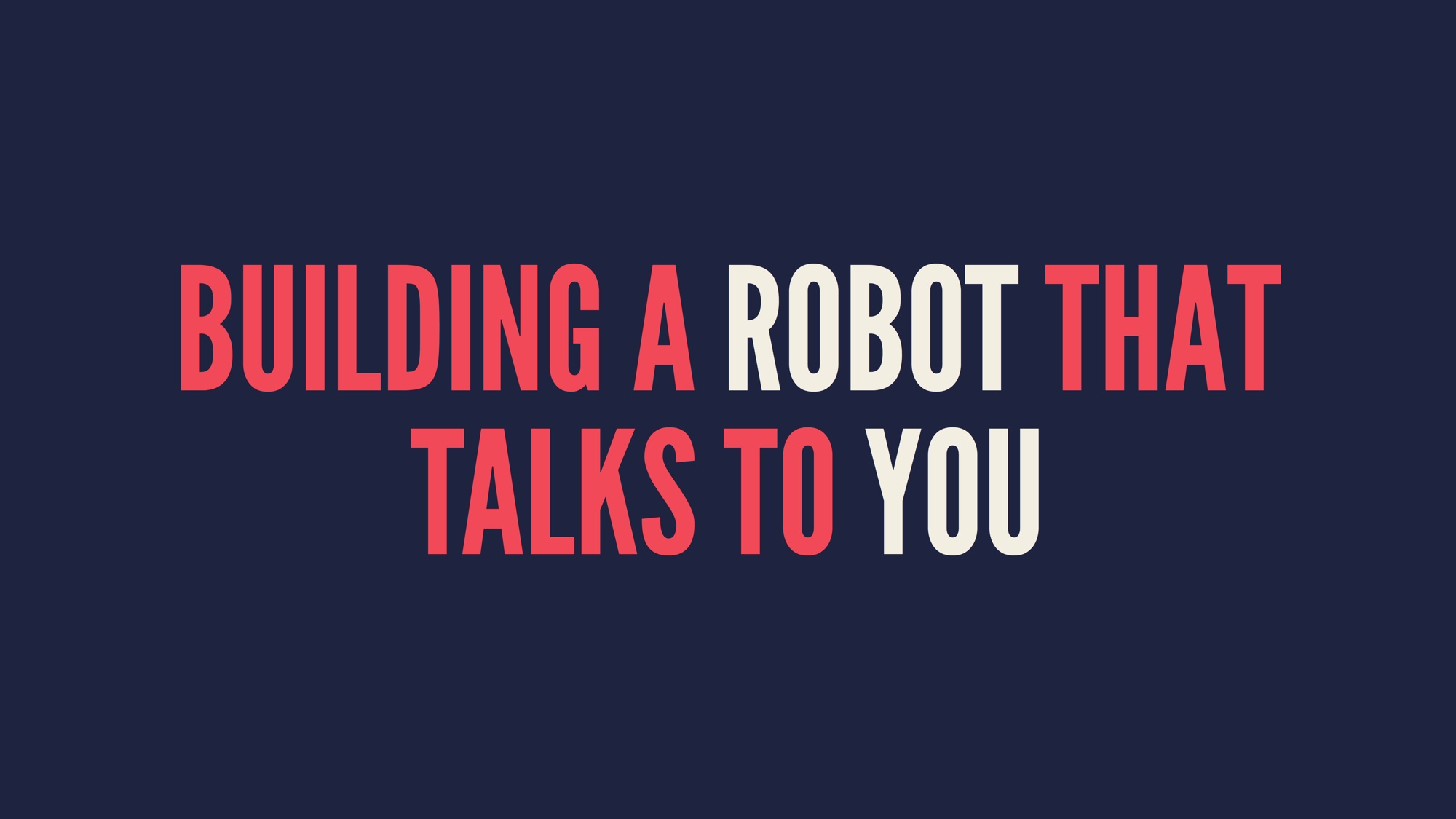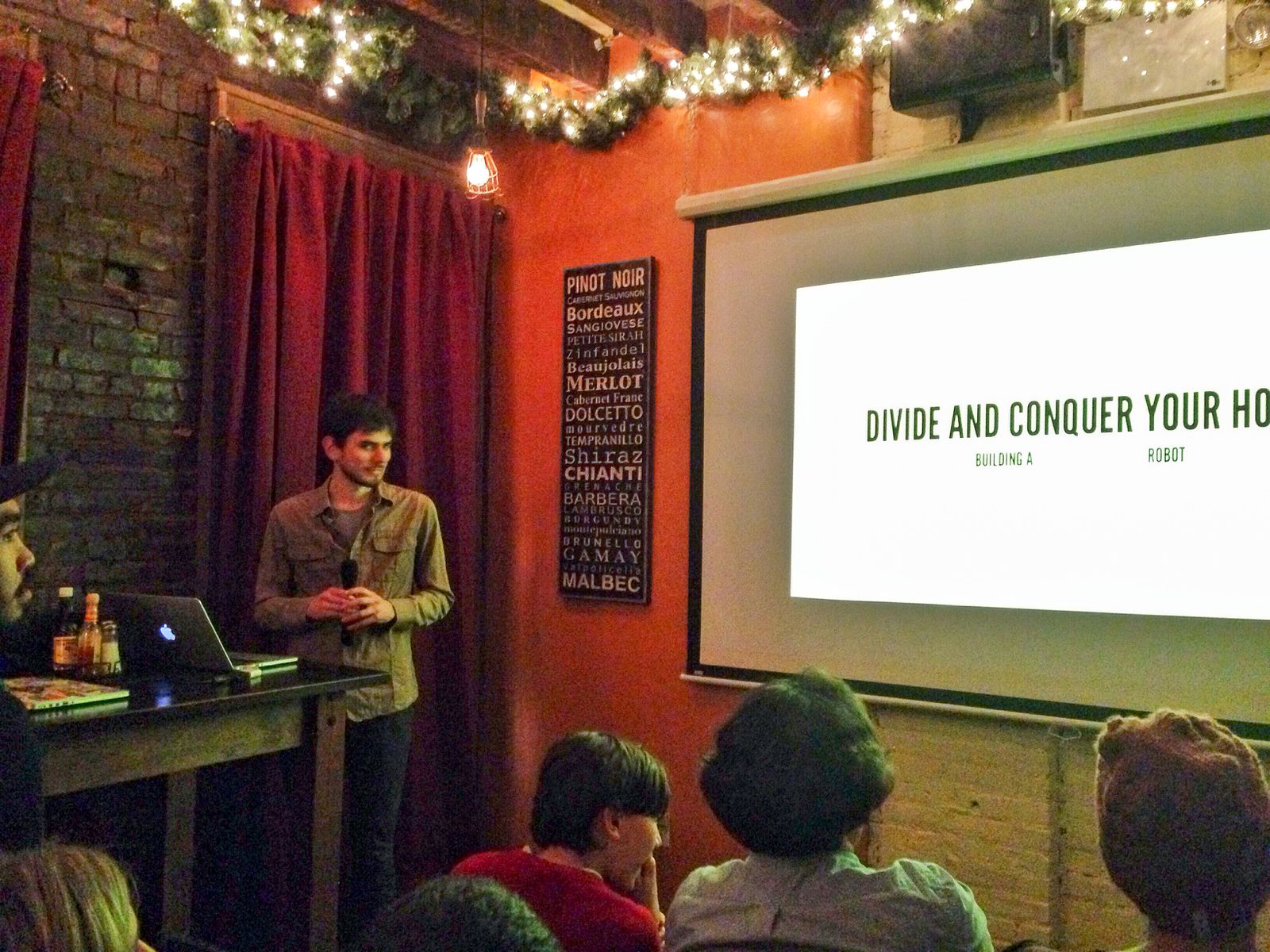 ---
A few months prior I gave my first tech talk ever at Queens.js, always wanted to do that. It was about my home automation experiments. Couldn't imagine a friendlier community.
Slides: speakerdeck.com/arturi/koti-home-automation-robot
Video: youtu.be/Z-NpPj6aKJE